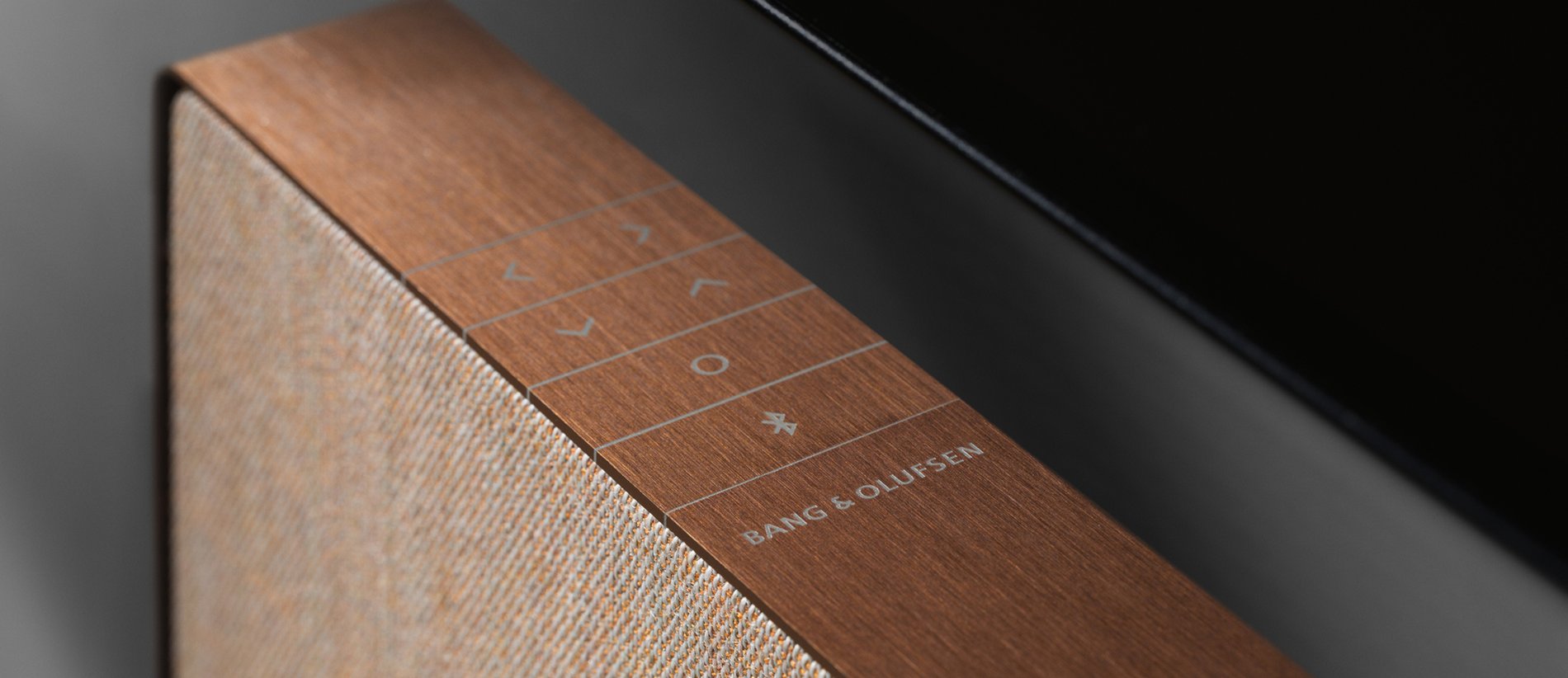 Bang & Olufsen

of Winchester
10:00
-
16:00
10:00
-
16:00
10:00
-
16:00
10:00
-
16:00
10:00
-
16:00
Closed Today
Closed Today
Contact Info
Bang & Olufsen, 29 The Square
GB
Email Us
Opening hours
Day of the Week
Hours
Mon

10:00

-

16:00

Tue

10:00

-

16:00

Wed

10:00

-

16:00

Thu

10:00

-

16:00

Fri

10:00

-

16:00

Sat
Closed
Sun
Closed
During opening hours we will be restricting customers to appointments of single household groups. Please contact us for an appointment. Unfortunately, we will not be able to demonstrate headphones at this time.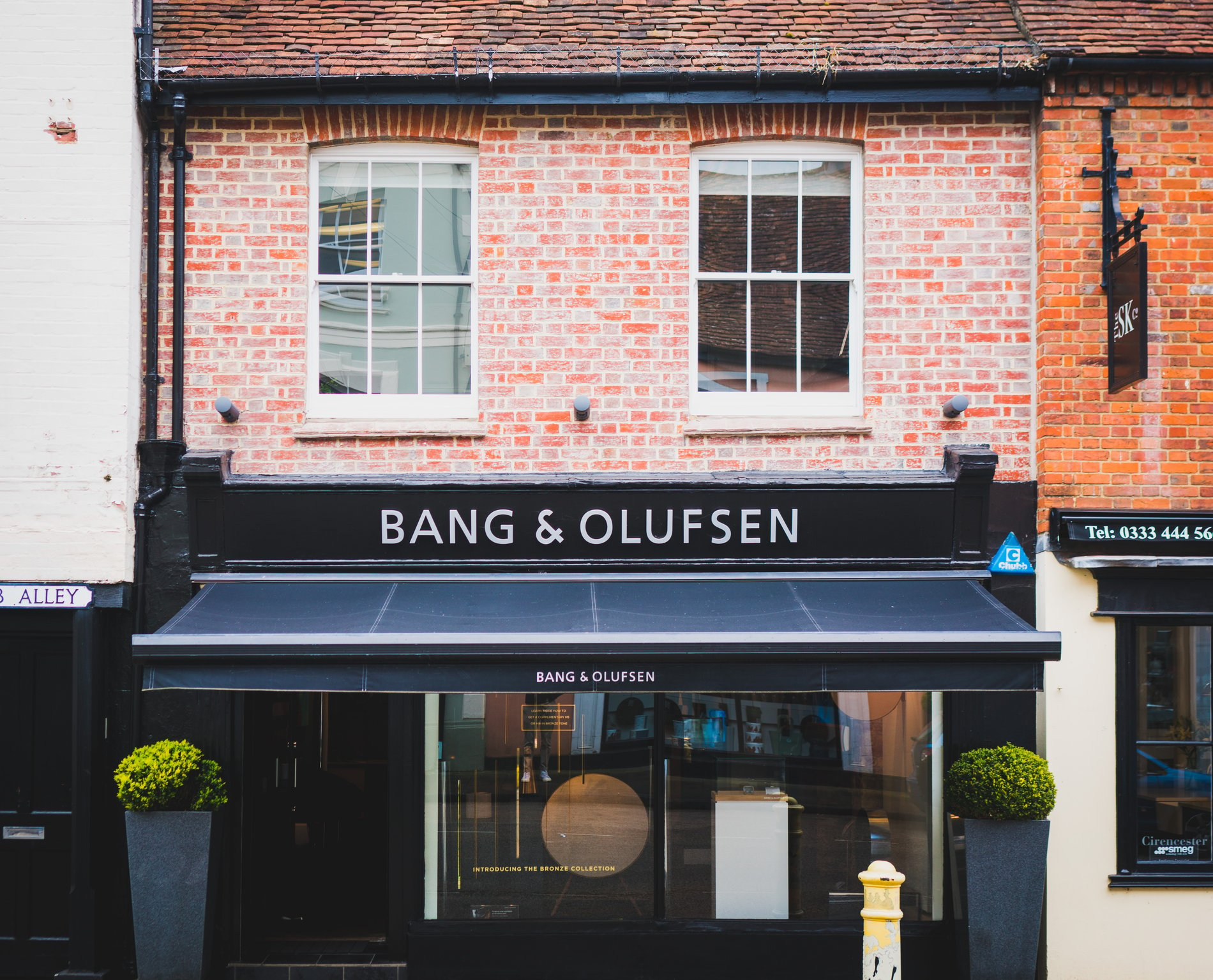 News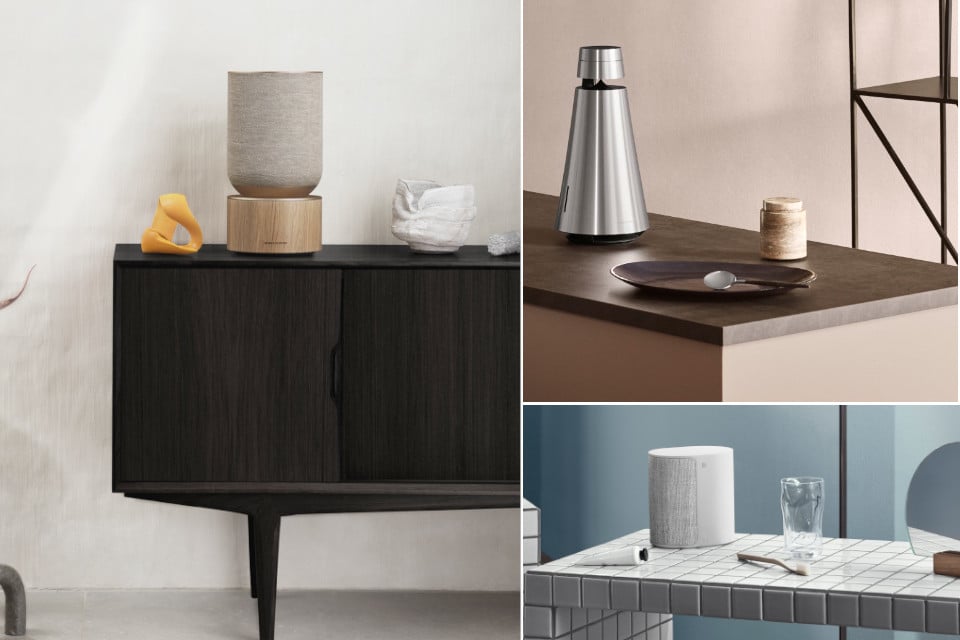 Your Home. Your Music. Your Way.
How would you decorate your home with music? Which designs would you choose to carry the tunes through your rooms? Now is your opportunity to create or expand your personal Bang & Olufsen home speaker system and save when you purchase two speakers or more. Get 10% off the total price when you buy two wireless speakers or 15% when you buy three or more.
*Offers only apply to purchases of Beoplay M3, Beoplay M5, Beosound 1, Beosound 2, Beosound Balance, Beoplay A9 and Beosound Edge. Offers are only valid from 15 April – 31 August 2020 and are only valid as long as dealer stock lasts. The offers cannot be combined with other promotions.
Explore now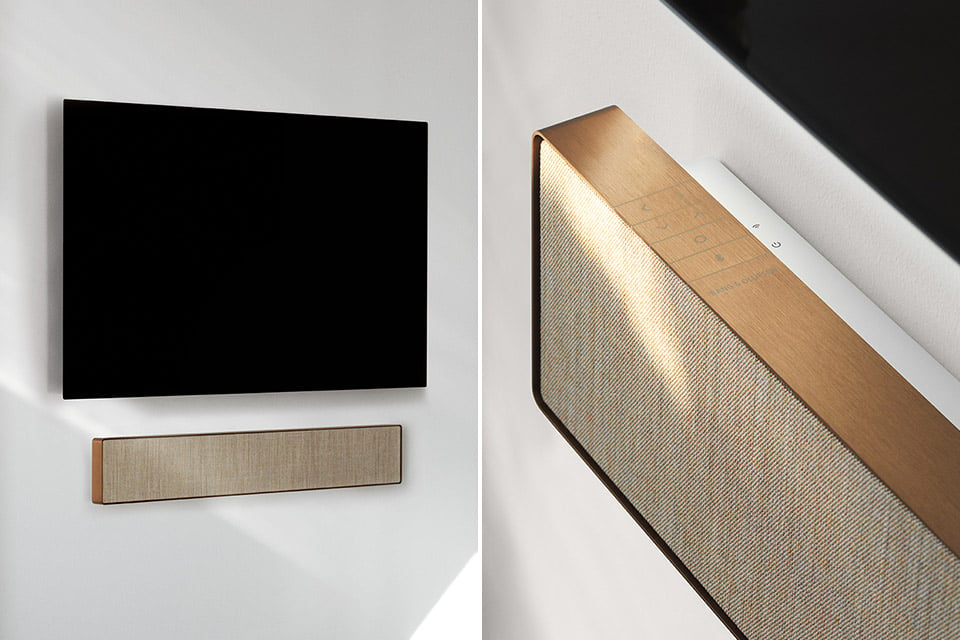 Take the TV experience to a different level with Beosound Stage
Beosound Stage enhances viewing pleasure with a combination of the latest in audio technology and seamless design. It is powerful enough to avoid the need for a separate subwoofer. Beosound Stage includes eleven speaker drivers each driven by its own amplifier and the result is a three-channel, fully active, DSP based loudspeaker solution delivering a superbly deep and rich performance. Experience Bang & Olufsen sound in your own living room - Beosound Stage works with any TV supporting HDMI ARC.
Custom Installations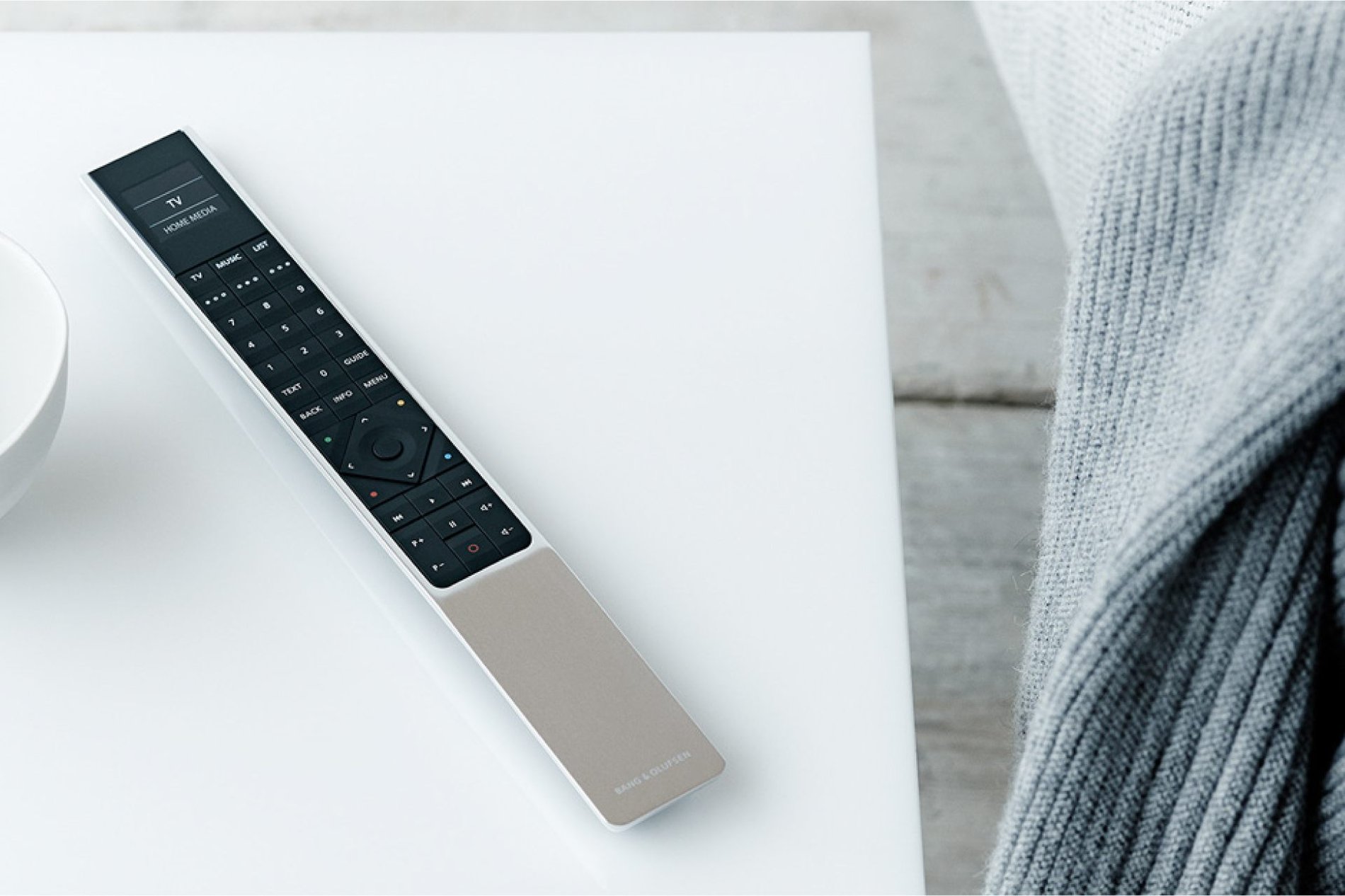 Our experts in of Winchester stand by to install the perfect, custom tailored Bang & Olufsen experience in your home.
From large scale home automation to a flawless installation of a newly acquired surround setup, we are here to accommodate your needs. We'll help you with everything from initial consultancy to final implementation. Seamless convenience with one touch of your Bang & Olufsen remote is our goal.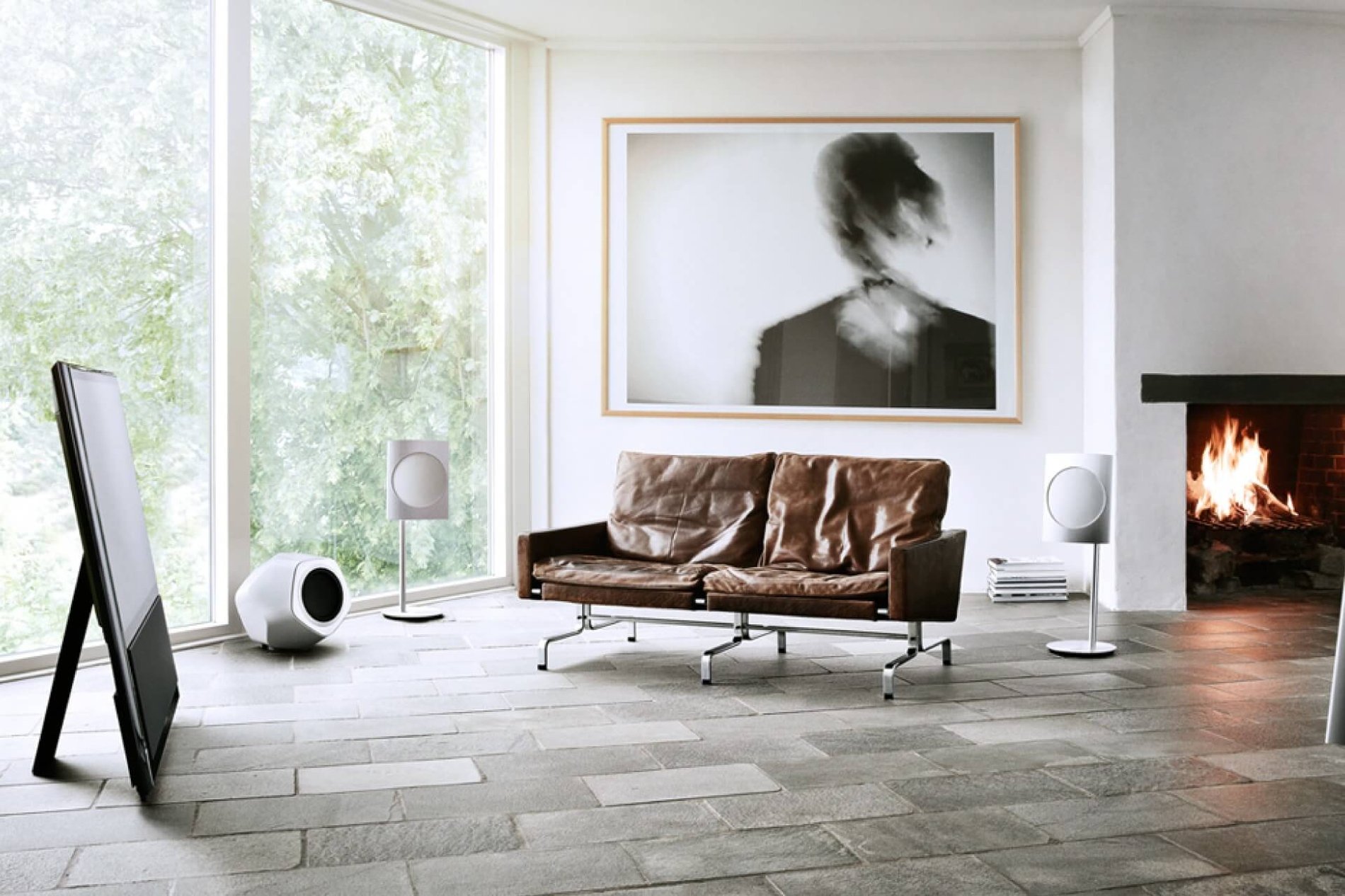 The importance of a good setup
A lot of times, a Bang & Olufsen product will land at the home of a happy customer, dying to unbox and set it up in a matter of minutes. While this is perfectly understandable, our experienced personnel are able to help you achieve the perfect marriage of placement, tonality and décor in very little time. The placement of for instance a BeoLab 18 or 19 in your living room will have quite a large effect on its performance. So just ask, and we'll guide you to the perfect custom setup.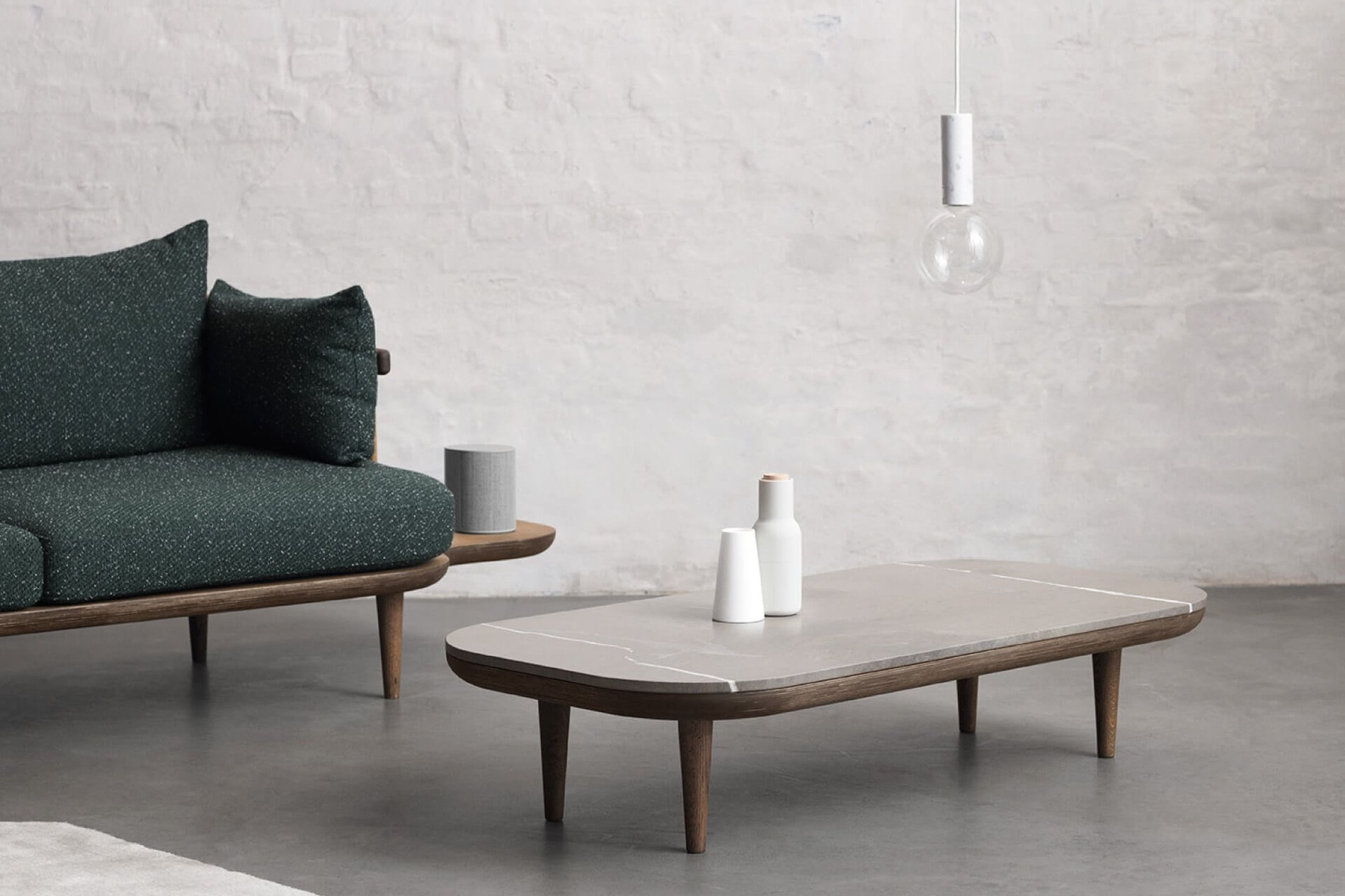 Tailoring larger solutions to your home
Whether it's creating a home cinema or a BeoLink setup that lets your music follow you from room to room, we're able to specifically tailor the right solution to your house or apartment. Our experts in Winchester will examine your home's acoustics, routing and electronics to determine the best ways possible to transform your living space.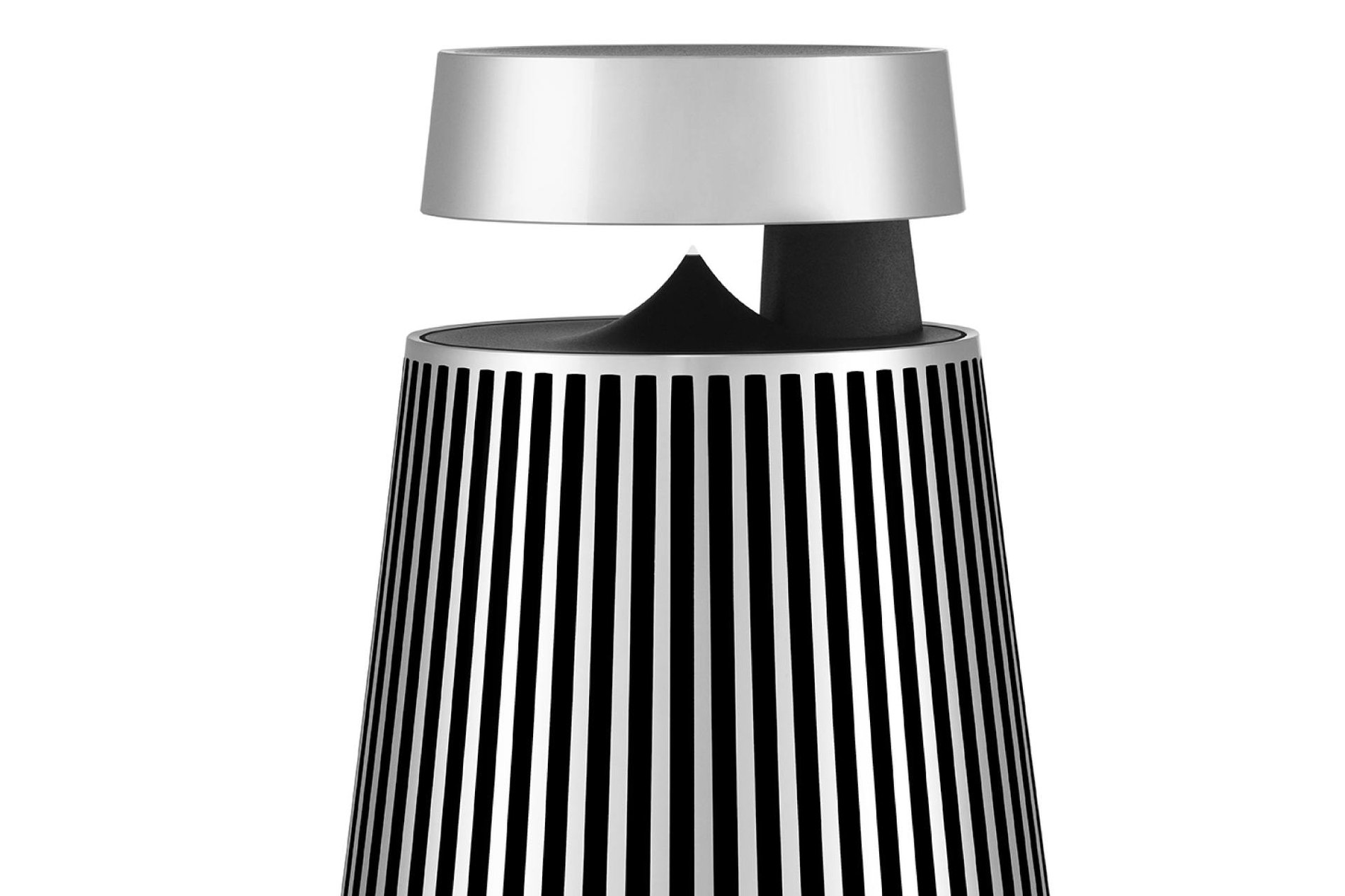 Trusted third party partners
We only work with premium home automation experts. All are well known brand names such as Lutron, Busch-Jaeger, LK Schneider and Crestron. This provides both a solid technical support base and the possibility of integrating virtually all home automation systems into your Bang & Olufsen setup.
Services at Bang & Olufsen
We perform premium installation and repair work, worthy of the Bang & Olufsen seal of approval.
Click to expand this description and continue reading
Click to collapse this description
When you buy a Bang & Olufsen product in of Winchester, our competent in-store personnel will do their utmost to provide you with the best service possible. We review the work and knowledge of our service engineers and installers regularly to ensure that the quality of the work they perform is of the highest standard. All are certified by Bang & Olufsen.
Industry leading standard warranty
Click to expand this description and continue reading
Click to collapse this description
Buying a Bang & Olufsen is a solid and durable investment. But naturally, all store bought new Bang & Olufsen products come with a three year minimum warranty, and all store bought refurbished products have a custom warranty, tailored to the product. Don't hesitate to contact us if you have a question regarding the warranty on your product, new or refurbished.
Our installers stand by
Click to expand this description and continue reading
Click to collapse this description
If or when your product needs installing, we're here to help. Our certified installers in Winchester are able to hide all cables and use only the finest materials, performing a setup that works seamlessly and is flawlessly integrated in your home.
Swift repair
Click to expand this description and continue reading
Click to collapse this description
If you experience problems with your product, simply contact us, and we'll arrange a swift and thorough repair. You can find contact information at the bottom of the page, in case you have any questions regarding repair. Tell us the nature of your problem, and we'll conduct the necessary arrangements.
Terms & Conditions of Supply
Click to expand this description and continue reading
Click to collapse this description
1. GENERAL GENERAL In these terms and conditions:- 'the company' shall mean Bang & Olufsen of Winchester, a franchise owned and operated by MarshallSound Limited. 'the customer' shall mean the customer named overleaf. 'the goods' shall mean the products agreed to be purchased by the customer from the company hereunder. 'installation work' shall mean (if applicable) the work agreed to be undertaken by the company or the company's sub-contractor in respect of the installation of the goods at the agreed premises. 'premises' shall mean the premises at which the goods are to be delivered and (where applicable) installed. The provision of any goods and installation work by the company to the customer shall be subject to these terms and conditions. No variation of these terms and conditions shall apply unless confirmed in writing by or on behalf of the company. 2. CANCELLATION OF ORDERS CANCELLATION OF ORDERS The company shall not be bound to accept the cancellation, alteration or suspension for whatever cause of any order accepted by it or the provision of goods and/or installation work hereunder and the agreement by the company to any such cancellation, alteration or suspension shall be subject to the company being indemnified in full in respect of any expenses incurred and any loss sustained by it as a result. For any returns agreed, a re-stocking charge of 30% of the value of the goods will be payable. Deposits paid for specific orders are non-refundable. No cancellation, alteration or suspension of an order shall be valid or binding unless notified in writing to the company and agreed to in writing by the company. 3. PRICES & PAYMENT PRICES & PAYMENT The scope of the installation work and/or supply of goods or services is strictly as described in the sales document to which these terms and conditions apply. The price quoted is based on continuity of work in a logical sequence without obstruction or restriction during the appointed working hours. The company reserves the right to levy any additional charges (calculated on a time and materials basis) where extra work and/or expense is caused at any stage of the contract due to delay, discontinuity of work, or changes or additions in the customer's instruction or requirements of any other cause which is beyond reasonable control of the company, in particular where other contractors are involved and not employed by or under the direct instruction of the company. Except where specified, the quotation excludes making good the building fabric and/or redecoration in connection with the installation of the products or removal of existing items. All prices quoted are valid for 30 days from the date of quotation. Accounts must be paid in full in cleared funds prior to delivery of the goods. All outstanding invoices shall be settled within 7 days of the invoice date. 4. DELIVERY & INSTALLATION DELIVERY & INSTALLATION Delivery of the goods shall be made to the premises as designated by the customer when placing the order and agreed to by the company. The customer shall be obliged to take delivery of the goods when they are delivered in accordance with the contract. Where the customer wrongly refuses to accept delivery of the goods the company shall have the right (without prejudice to it's other rights) to invoice the customer in respect and/or to invoice the customer for the cost of redelivery, storage and all other handling costs arising directly or indirectly there from. While the company will use all reasonable endeavours to comply with any dates given by the company for delivery of the goods and completion of installation work, these are best estimates only in respect of which time shall not be of the essence and the company shall not be responsible for any loss or damage caused by late delivery of goods or late completion of installation work. The company shall carry out and complete any required installation work in a good workmanlike manner. For this purpose the customer shall ensure that the company is at all times afforded sufficient and appropriate access to the premises and any necessary facilities therein. The customer shall be responsible for ensuring the premises are safe for such installation work to be undertaken and shall keep the company indemnified in respect of any claims arising from damage or injury incurred to any of the company's staff, agents or sub-contractors in the performance of such installation work which may arise by reason of the customer's failure to ensure that the premises are in a safe condition. Unless agreed beforehand, it is the customer's responsibility to ensure an adequate electricity supply is available for each product where necessary. The company is able to assist third parties employed by the customer to install wiring and other infrastructure for goods at the premises. The time taken to oversee this including site visits and meetings is chargeable as per our installation charges as published from time to time. 5. GUARANTEE GUARANTEE All new Bang & Olufsen products are currently guaranteed for a period of three years and this period may be varied from time to time. Cabling and it's associated labour is guaranteed for a period of one year. We are unable to guarantee cabling and it's associated labour where third parties are employed by the customer to carry out this work. Non-Bang & Olufsen products are usually guaranteed for a period of one year only. The guarantee is intended to cover manufacturing defects only and will not extend to alterations and additions to a system by others. The guarantee covers parts and labour but not delivery and collection charges. For non-portable items, we may provide transportation free of charge at our absolute discretion. Problems associated with computers, software, networks, broadband connections or speed or third party networked components and the like are not covered by our guarantee and as such each and every visit is chargeable as per our scale of charges as published from time to time. All Bang & Olufsen products that require servicing/repairing that are no longer covered by the manufacturers warranty will be subject to a £60 quotation fee which incorporates courier charges, labour rates and costs involved in providing an itemised quotation. These will be due upon creation of the repair order prior to the order being sent to the designated service centre. If the quotation is rejected the product will be returned unrepaired and there will be no refund of the quotation fee. 6. RISK & TITLE RISK & TITLE Risk in the goods shall pass to the customer on delivery. Until payment in full has been made to the company of the price and after other sums due in respect of the goods and any installation work :- The property in title to the goods shall remain vested in the company and the customer shall be entitled to possession only of the goods which shall be held by the customer in a fiduciary capacity as a bailee:- The company may at anytime terminate with immediate effect the customer's licence to possess the goods upon giving the customer written notice of such termination. Nothing in paragraph (b) of this condition shall refer any right upon the customer to return the goods or to refuse or delay payment therefore and the remedies conferred on the company are in addition to and shall not in any way restrict or prejudice any other rights and remedies of the company. 7. DEFAULT OR INSOLVENCY DEFAULT OR INSOLVENCY If the customer defaults in any of his or its obligations under the contract or has an encumbrance take possession of or a receiver or administrative receiver appointed over any of his assets or makes a voluntary arrangement with his or its creditors or becomes subject to an administration order or bankruptcy order or enters into liquidation then in any such case the company shall have the right (without prejudice to any other of its remedies) to terminate the contract forthwith by notice in writing to the customer and/or to withhold or suspend delivery in while or in part. 8. MISCELLANEOUS MISCELLANEOUS The headings to these terms and conditions are for convenience only and shall not affect their construction. Where the context so admits reference in these terms and conditions to one gender include each other gender or words denoting the singular include the plural and vice versa. No waiver of any of these terms and conditions by either party shall be deemed to be a further or continuing waiver of any subsequent breach of that term or condition or any other term or condition. Any contract incorporating these terms and conditions shall be governed by and in accordance with English law. If the company loans the customer a product that is owned by the company, the customer takes complete risk of the goods. If the goods are damaged whilst in the customer's possession, the customer shall pay the company costs to recover and loses incurred.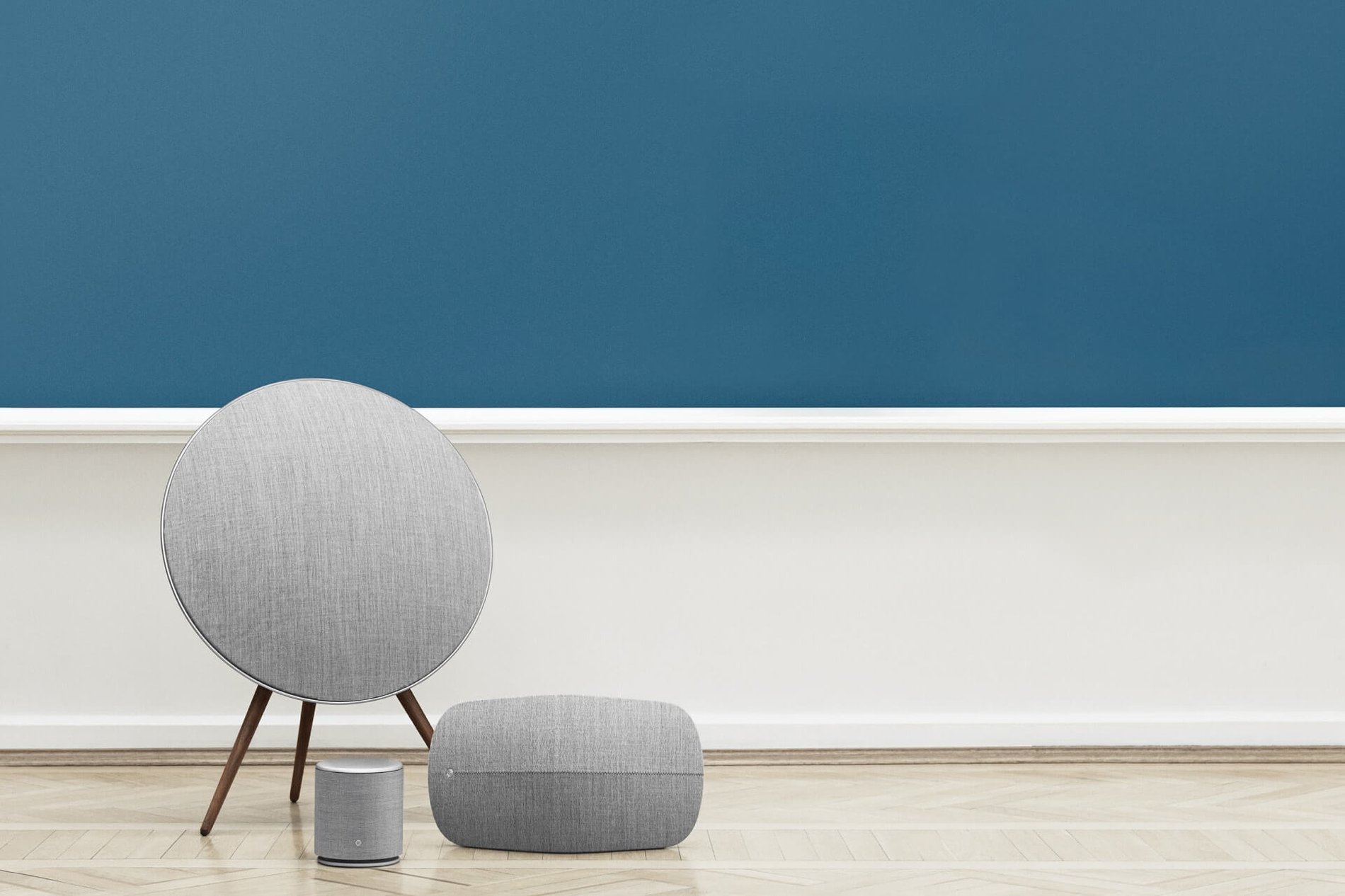 New Products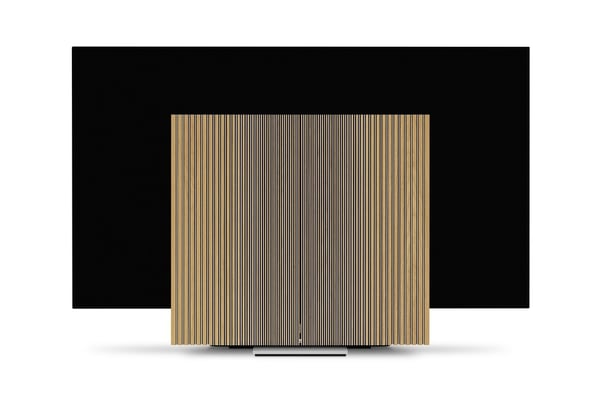 Beovision Harmony TV
Sound is more than half the picture. Even with a generous screen size of 77 inches. Beovision Harmony fuses stellar audio and vivid images into a full-bodied cinematic performance.
Explore TV

Beovision Harmony TV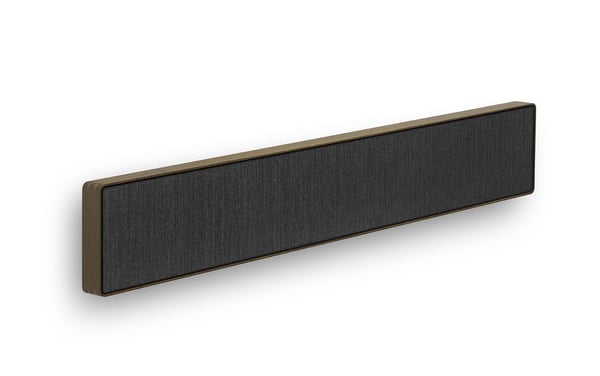 Beosound Stage
A powerful soundbar that brings Bang & Olufsen sound to your own TV. With four woofers in the eleven-driver setup, no additional subwoofer is needed.
Explore soundbar

Beosound Stage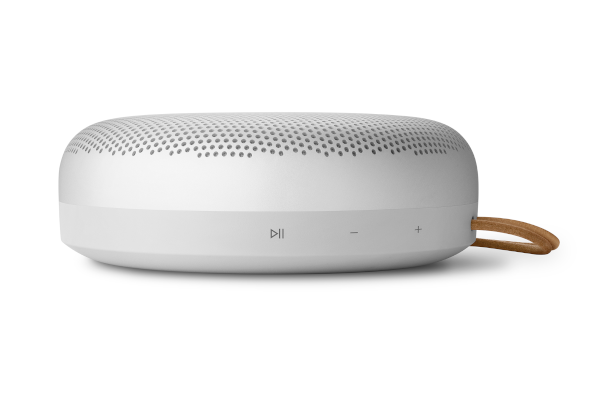 Beosound A1 2nd Gen
A unique waterproof Bluetooth speaker perfect to bring outdoors. Now with an improved 5.1 Bluetooth connectivity, built-in Alexa voice assistant and a 3-microphone solution for better call clarity.
Explore speaker

Beosound A1 2nd Gen
About Bang & Olufsen of Winchester
Welcome to your local Bang & Olufsen retailer, covering all your Bang & Olufsen needs. We specialise in providing a welcoming, helpful and relaxed experience, no matter whether you want pointers on how to increase your experience, if you're looking to buy a Bang & Olufsen product, or want to browse our fine assortment of loudspeakers, TVs, sound systems and more.
Nearby Bang & Olufsen Stores